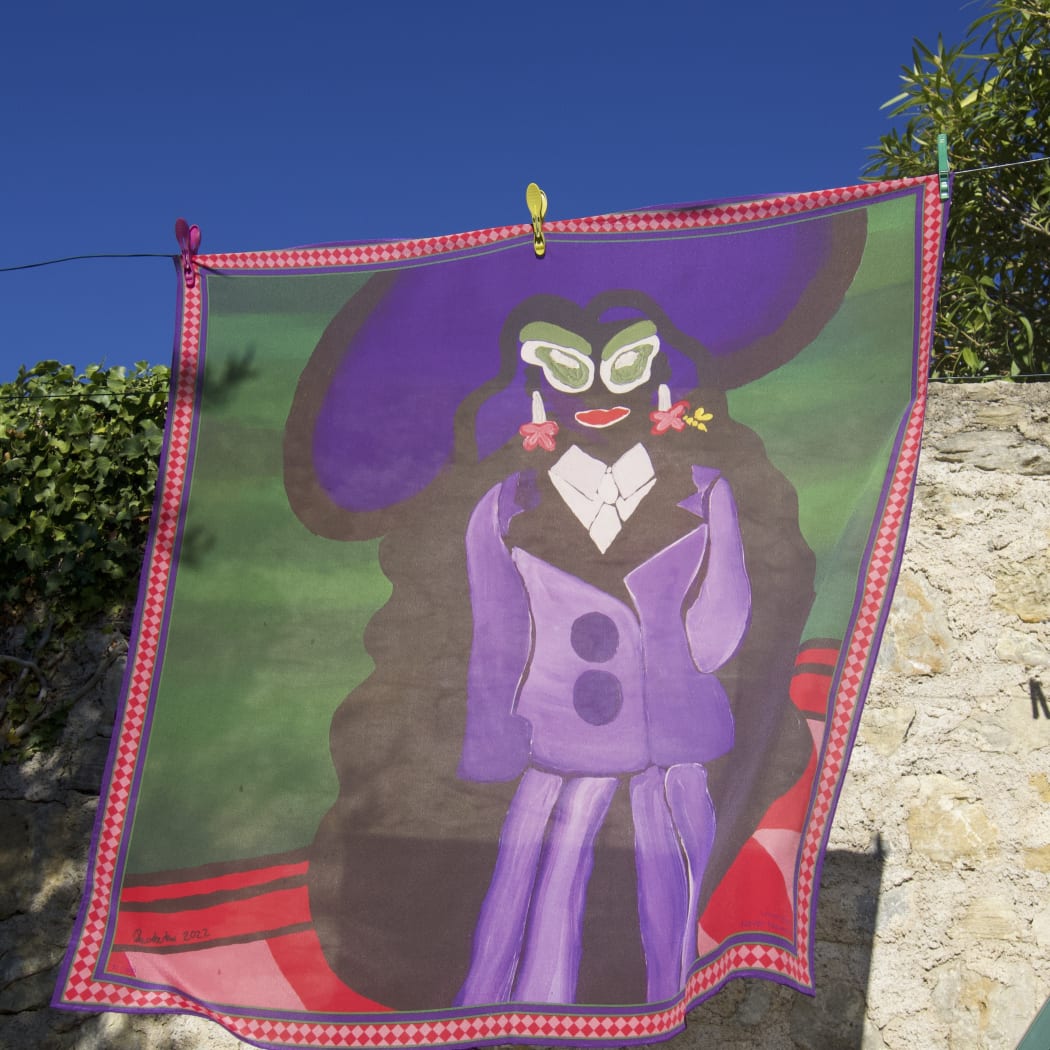 Savary recalls being inspired by Seoketsa's vibrant and expressive works. The collaboration leads Savary into her latest edition of her ART&COUTURE series, converting unique artworks into exclusive fashion items. Her process is a dance that begins with photographing the artwork as faithfully as possible. Once she decides upon a design, the artwork is printed into high quality fabric. Each item is then hand made by an artisan on a per order basis. A total of 12 items are made per series, making them a must-have lifetime experience.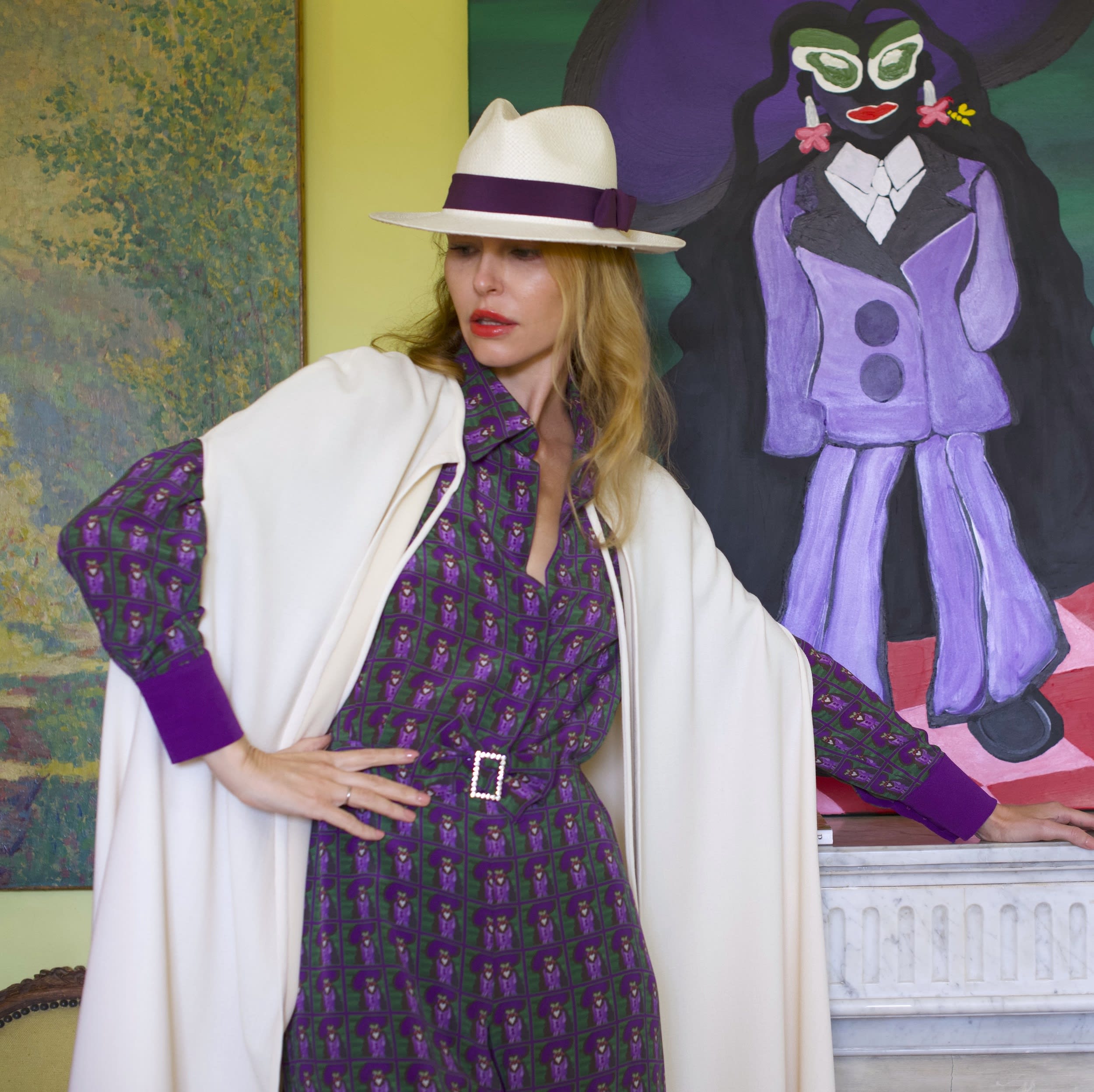 Never Too Much is a painting reminiscent of 70's glamour and highlife depicting a bold black figure in a purple suit and hat. Savory says, 'I wanted to translate the feelings that arise from looking at a beautiful and touching painting into a wearable experience. I interpreted the suit depicted on the canvas as a wide flowing silk jumpsuit, using the top part of the painting as the jumpsuits body. I then translated the bottom red and pink chequered pattern as a turban accessory'. Reimagining works into functional art expands the audience's experience and gives longevity to art works. The jumpsuit is available in a labelled limited edition on the Stefanie Savary 12 Robes

website.
Makwande Art Residency not only affords African female artists the opportunity to practice in France but to also meet and collaborate with other formidable creatives. The experience is a collective expansion of reach and impact. It is the fostering of female led and female executed initiatives to create racial and gender equity in the art industry.
It is through such bold initiatives that continental rifts are bridged. As Dostoyevsky said – beauty will save the world.
This artisan-made jumpsuit is available on order in a labeled limited edition of 12
www.stefaniesavary.com